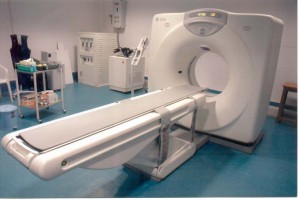 Q:
Dear ER Doc,
 I recently brought my 8 year old son into the ER because he was having stomach aches.  The ER doctor did blood tests and an exam, and then sent us home.  We were told to get rechecked the next day.
My son got worse, and we went back to the ER and another doctor ordered a CT scan.  This showed appendicitis and my son needed an operation.  Why didn't the first doctor order the CT scan?
Beth
Dallas, Texas
 A:
Dear Beth,
Without knowing all the details of what happened, it is hard to completely answer this question.  However, I can tell you that a good ER doctor will not order a CT scan on everyone.  Besides being a very expensive test, CT scans expose patients to some radiation.  In children, it is advisable to limit the number of xrays and CT scans to decrease their chances of getting cancer.  Most doctors feel that we should avoid doing unnecessary CT scans, and instead we should rely more on our clinical judgement.  I often send patients home with instructions to get rechecked, as was done in this case.  This helps sort out which patients need a CT scan, and which patients can avoid the radiation and expense.