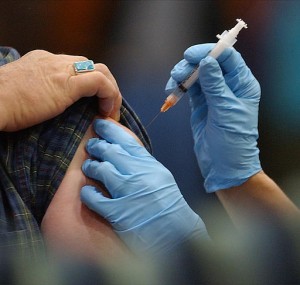 Q:
Is it too late to get the flu shot?
A:  The CDC says no!  The activity of flu at this time in the US is not that bad, but it's definitely starting to ramp up.  Looks like the vaccine so far is a good match with the viruses that are being isolated, although it's pretty early to say for sure.  CDC has an awesome web site with flu activity, recommendations, etc.  Check it out. http://www.cdc.gov/flu/
Read more about the flu season  here.