Number 1 – Don't smoke
It's unbelievable how many patients I see regularly for lung infections, and emphysema flare-ups who are still smoking heavily. My standard line is "Doctors and medicine cannot compete with cigarettes. Cigarettes always win."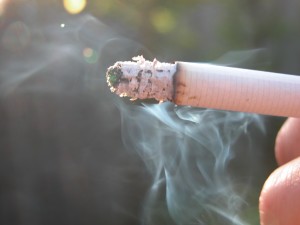 I know patients would believe me if I told them not to drop a bowling ball on their foot, if they want to be able walk normally. Yet people are always surprised when I tell them that they cannot expect normal health when they smoke.
Now I know quitting is hard, and nicotine is really addictive, but life is short, and we don't need to make it shorter.
And we don't want to spend it getting lectured to by a know-it-all ER doctor like myself.
{ 4 comments }